About Us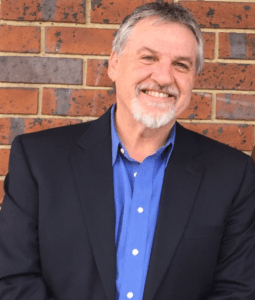 Darryn Keneally Principal
Darryn Keneally is a business leader, motivational speaker and youth worker who has worked in the business, charitable and youth field for the past 30 years.
He is the founding Director of Keneally Consulting and In 2 Life Inc.
Due to his high profile welfare work he was called on to make social comment to radio, television and print media. He has been featured on numerous national current affairs programmes.
Darryn first commenced his career in the Welfare Services sector.
Darryn was National Welfare spokesperson for the Australian Christian Churches, a representative body of over 1500 churches Australia wide. He also has founded 3 welfare organisations.
Exodus Youth Services
Allcare Community Support
In 2 Life
Darryn founded prison chaplaincy in both of the juvenile prisons, prisoner support programmes and prisoner rehabilitation programmes in South Australia.
Darryn also operated as a media consultant and media liaison for:
political parties.
major religious organisations.
large national and multi national companies.
mega churches in Australia.
In 2 Life is a National Youth Services Charity
Darryn has been recognised and awarded in Australia for his charitable and business endeavours.
Five Outstanding Young South Australian Awards as recognized by the Australian Jaycees
Five Outstanding Young Australian Awards as recognized by the Australian Jaycees
Semi-finalist in the BHP Bicentennial Pursuit of Excellence Awards
Channel Ten Young Achiever Community Service Award
Premiers Award
50 Emerging Leaders in Australia Award as recognized by the Business Council of Australia and the Davos Foundation
Order of Australia
Darryn also founded the National Nine News Student of the Year Awards and was flown into schools by Channel Nine Helicopter to conduct motivational assemblies in South Australia and Queensland.
In that capacity he has been commented on in:
"The Australian,"
"The Daily Telegraph,"
"The Age,"
"The Advertiser"
"Bulletin Magazine."
Board work
Darryn serves on a number of boards:
Youth Parole Board for South Australia.
Life FM
World Literacy Foundation
Allcare Community Support
Reading Out of Poverty
SGF Group of Companies
International Art Services Foundation
Suicide Safer Communities